Articles
Bingo Bonanza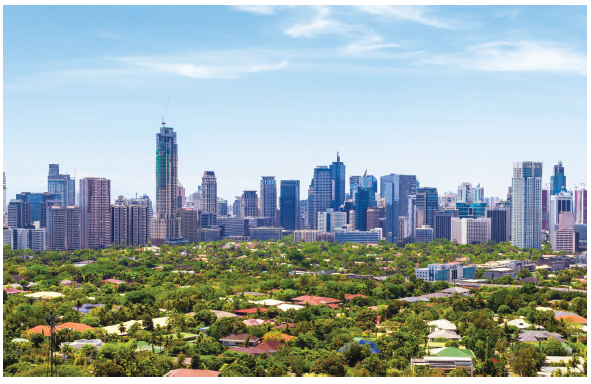 An archipelago consisting of more than 7,100 islands, the Philippines is a tropical paradise that has become one of Asia's most progressive and popular gaming and bingo destinations.
Though several domestic and international companies have stepped in to meet market demand, Leisure and Resorts World Corporation (LRWC) has clearly emerged as the number one supplier to the gaming and bingo sectors.
AB Leisure Exponent (ABLE) - Bingo Bonanza
Clearly the dominant bingo operator in the Philippines, AB Leisure Exponent (ABLE) provides professional bingo gaming throughout the Philippines.  Doing business as Bingo Bonanza, the company owns and operates bingo parlors and equipment throughout the country. Their bingo parlors have become community and entertainment centers, a source of revenue for the government, and a sponsor for fundraising activities relating to social and educational programs.
Based in Pasig City, the company was founded in 1993 and operates as a subsidiary of LRWC.
Electronic Bingo versus Traditional Bingo
If financial results are an indication of the public's preference between the electronic and traditional versions of Bingo, the electronic (E-Bingo) version is clearly the preferred gaming option.
In recent financial results, ABLE had experienced an increase in revenues as a result of growing sales of Electronic Bingo (E-Bingo) and Pull Tabs.  Reporting on results for the first nine-months of 2014, the company's revenues came to PHP 3,116.9 million (GBP 44.7 million), which was an increase of PHP 104 million (GBP 1.5 million) from the same period in 2013.
These improved results reported in September 2014 were due chiefly to a 16% increase in E-Bingo and 176% increase in Pull Tabs -- partially offset by a 6% decrease in Traditional Bingo, and a 22% decrease in Rapid Bingo.
With it's continued success with E-Bingo, Reynaldo P. Bantug, CEO of LRWC has stated the company will continue to "focus on expanding our bingo sites as well as the continued roll-out of the electronic variants of our bingo games, which have contributed to the net income increase in our AB Leisure subsidiary."
In his statement at LRWCs annual shareholder's meeting, Bantug continued to expand on their commitment to E-Bingo by mentioning that "the electronic version of bingo has continued to be the main driver of growth. We added 1,346 electronic bingo machines in 2013 to bring the total to 5,390 by yearend."
Bingo Boutiques
At the end of the 2013 ABLE had a total of 74 bingo outlets, of which 39 were traditional bingo halls and 35 Bingo boutiques.   Speaking from the firm's last annual sharholder's meeting, LRWC vice president Christina A. Bautista mentioned that the company is building an additional 20 Bingo boutiques in Metro Manila and other key cities in Pampanga, Cebu, Bacolod, Bohol and Isabela.  She further mentioned the cost of setting up a Bingo boutique would require PHP 10-15 million (GBP 143-215,000).  In total, LRWC had planned to spend as much as PHP 300 million (GBP 4.3 million) in 2014 to build more Bingo boutiques nationwide.
Bingo Bonanza National Open Badminton Tournament
The firm has enhanced their presence through its sponsorship of the Bingo Bonanaz National Open, an internatinoally recognized competition taking place between 11-14 December at the Rizal Memorial Sports Complex.   Sanctioned by the Philippine Badminton Association, the tournament offers a total cash prize of PHP 1.5 million (GBP 21,500) and is pulling in players from around Asia, Europe and the Americas.
Al Alonte from Bingo Bonanza has mentioned that "this is a major event, and Bingo Bonanza is here because we still believe that badminton is one of the sports that can bring glory to the Philippines."
LRWC Acquisitions
Earlier this year it was announced that LRWC had signed an asset share and purchase agreement with Premiere Horizon Alliance Corp. (PHAC), Digiwave Solutions Inc. and TGXI to acquire 100 percent of TGXI's outstanding capital stock for P620 million (GBP 8.9 million).
The acquisition has been expected to expand the firm's operations into a new retail brand, taking them beyond bingo and into a wider range of e-games.  Coupled with the growing tourism sector, these acquisitions would allow the company to maintain the double-digit growth it has recently posted.  "With the growth in tourism and the economy, we can feel the increase in patronage in entertainment. So we are optimistic that, with the Philippine economy growing and the population hitting 100 million, [these developments are] directly proportional to revenue. More people means more spending power," CEO Bantug said.
FCLRC Gaming Operations
LRWC also runs gaming operations through its subsidiary, First Cagayan Leisure and Resort Corp (FCLRC), which operates and conducts internet and gaming enterprises and facilities in the Cagayan Special Economic Zone Freeport.  Because of the work they have done to promote this online jurisdiction, the Cagayan Economic Zone Authority has given FCLRC an exclusive license until 2031.
First Cagayan has developed state of the art facilities at the Cagayan Special Economic Zone and Freeport for LRWC's locators.  For the first nine-months of 2014, FCLRC reported gross Revenues of PHP 978.7 million (GBP 14 million), an increase of 62% from the previous year's figures. Net income of PHP 413.5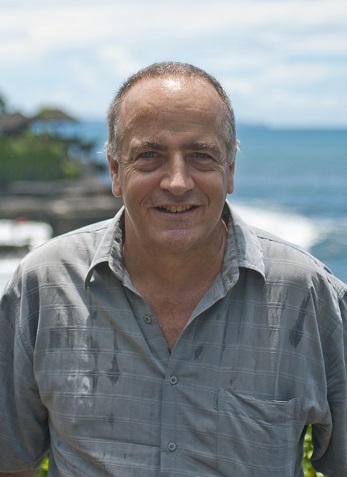 million (GBP 5.9 million) was an increase of 83% from the same period in 2013.  The improvement in revenues was attributed mainly to the increase in the number of operational locators from 72 in 2013 to­ 80 in 2014 as against 72 last year ­ as well as the increase in locators' revenues. Hosting fees from restrictive and interactive gaming locators contributed 90.1% to total revenues, while license application and renewal fees accounted for the remaining 9.9%.
Accolades for the Philipppines, Positive for Bingo and LRWC
In his annual statement to the shareholders, CEO Bantug highlights that the country has received numerous accolades such as:
"One of the Next Eleven Economies to watch out for and 14th largest economy by 2050" – Goldman Sachs
"16th Largest Economy in the World by 2050" – HSBC
"Highest GDP Growth Rate in Asia: 6.8 percent in 2012 and 7.2 percent in 2013"
The firm remains "optimistic that these will further stimulate our economy and open more gaming opportunities for your Company. We are providing games that best describe the government's byline that "it is more fun in the Philippines". This will attract more players in our venues and we are more than ready to provide entertaining new games not only for the local market but also for foreign players."