Articles
Bingo Down Under
Bingo Down Under
Bill Healey catches up on Bingo down-under with Leeonn Rieck, Owner Operator of Bingo Club Australia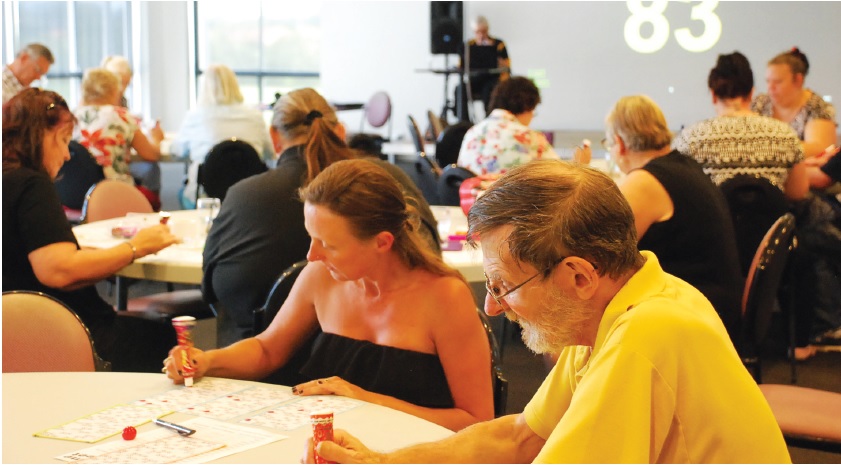 Considered to be the biggest gambling nation in the world (per capita), Australian gaming & bingo venues have been allowed to proliferate throughout the country. Seeing a niche in the domestic market, Bingo Club Australia has provided a unique service by helping players locate a bingo venue anywhere in the country.
Bill Healey spoke with Ms. Leeonn Rieck, Owner/Operator of Bingo Club Australia. With more than 20 years experience it the Australian Bingo industry, her insight is invaluable.
How long have you been involved with Bingo in Queensland (Qld), and what has your involvement been?
My involvement in Bingo began in the early 90's where, as Promotion's Co-Ordinator of a local RSL Club I introduced Bingo to the venue. I have since worked many years as a freelance Bingo Caller/Organiser in South East Qld area in many Venues. I have introduced Bingo to several Venues which years later still run their sessions successfully.
As Owner / Operator of Bingo Club Australia, what has been your involvement been throughout Australia?
Several years ago I saw an opening for a website such as mine [www.bingoclub.com.au]. Something that had not been done before, a website that lists venues all over Australia. Giving Bingo Players the opportunity to jump online and find somewhere they can go and play bingo wherever they may be. Not only is it ideal for locals, but perfect for those who travel and like to play Bingo anywhere they go.
And don't think it's just the Senior Citizen who does this. We recently had some visitors from Victoria who travelled to the Gold Coast in order to play bingo in the area. They utilised Bingo Club Australia Web Site to find a bingo club to play each day while they were here. These were people aged in their late 20's/early 30's who just loved Bingo.
Bingo Club Australia is a one of a kind site. Although still in the early stages you will not find another site available that has such an extensive list of Bingo venues in Australia.
Still in developmental stages, Bingo Club Australia is yet to offer much more in the months and years to come. Allowing Bingo Players and Venues to take full advantage of what the site has to offer.
Has Bingo been expanding in the state and throughout the country? What have you seen as recent trends?
Bingo is no longer a game for the older generations. Many young people are jumping on board with the Bingo craze. In Queensland in the past 20 years bingo has gone from only being held in Churches, School Halls and Community Halls to being taken over by the ever growing club industry. Local Sports Clubs, RSL Clubs, Bowling Clubs are being frequented by younger people all the time. Hence the increase in Bingo attendance by younger people.
In Queensland, as the popularity of bingo increases, jackpots are getting higher and more sessions are getting added to the weekly calendar. With some club venues using their function rooms to run Bingo up to 10 or more times a week. Remember, these are not Bingo Halls, these are venues that have Restaurants, Entertainment, Gaming Machines and other events that run in conjunction with Bingo.
Players may have a quality meal in one or more of restaurants available at the venue before or after their Bingo Session. They can grab themselves a beer to sip whilst checking off their numbers. They can sit down a have a play on the Poker Machines during the break (which quite often incorporate promotions where they can win more money or prizes).
Does Bingo differ from one state to another?
The actual game of Bingo does not differ from state to state. In Australia, the 90 ball format is played (the same as UK).
The difference between states occurs with state laws and guidelines. For example, in Queensland, there is no law that stops minors from playing Bingo. Most venues will require children be accompanied by a parent or guardian but this is a venue rule. Many other states however, restrict Bingo Playing to 18 years and above.
In states like NSW, you may find 'Free' Bingo sessions or very cheap Bingo Sessions (for as little as $2). The purpose of this is for Clubs to encourage attendance at the venue. They then make profits through Restaurants, Bar, Poker Machines etc. This practice is not permitted in Queensland, with each bingo subject to auditing. Venues must show a profit and Free Bingo is not allowed. This law is designed to protect fundraising bingo clubs such a Endeavour Foundation, Guide Dogs Australia etc which unfortunately, are slowly becoming a thing of the past.
Victoria is known for very large 'Bingo Centres' which specialise only in Bingo and you can find dozens of sessions a week through these venues.
Bingo is played in other states and territories such as Tasmania, South Australia, Western Australia, Canberra even Northern Territory. You will find the number of Bingo Venues in Queensland & particularly New South Wales and Victoria far outweigh these other states.
Having said that much of the traffic that comes to Bingo Club Australia's Web Site are coming from the Perth area as you see an increase of Bingo Players and Venues to the area.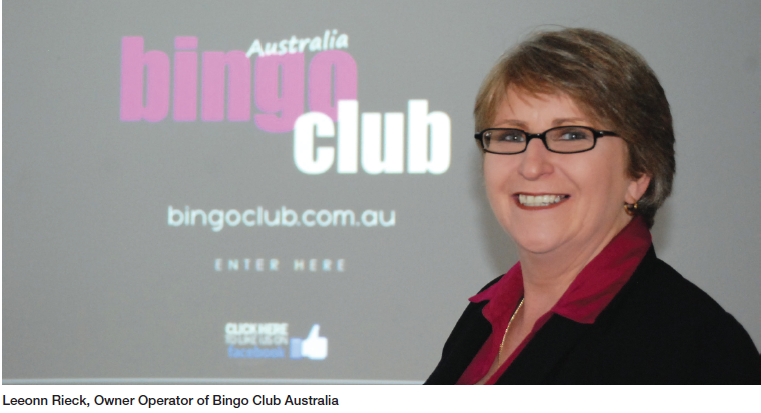 Within your home state of Queensland, are there independent Bingo Halls? Where would be the best places be to find Bingo in the state?
Bingo venues are scattered throughout the state, although the metropolitan areas such as Brisbane and the Gold Coast you find the bigger sessions and hence the bigger money. As I mentioned earlier, most of these venues are not 'Halls' as such, but Community Club who hold bingo in their function rooms.
One off 'Big Bingo Sessions' have become popular where Bingo Venues will run a 'one off' session that may cost anything from $100 - $400 to play the session. In these instances, players receive one set of books and are not permitted to use electronic playing machines such as PETS or Ipads. With sessions like these they may offer up to $80,000 in cash prizes on the night.
Big Bucks Bingo is also available at certain venues where they can purchase an extra game for the chance at winning a large sum (currently $100,000). This game is linked to other venues around Queensland so you have hundreds, or even thousands trying for the same jackpot. However this isn't very easy to win with the $100,000 not being won for several months.
Bingo is becoming big money in Queensland. Venues are making good profits; however some areas are becoming over saturated with sessions available with up to 3 venues in a 5 klm radius offering bingo sessions at the same time. This can make it difficult to keep the numbers up if you're not competing adequately with reasonable prize money.
Some players prefer the smaller venues such as the Labrador Tigers Sports Club (Gold Coast). Although the prizes aren't huge, the venue can still offer a $1000 Jackpot in limited calls. With approx 30 – 40 people attending sessions, it is quite easy to win more than once in each session. These players attend this venue for social aspect and the 'fun of the game'.
Other Venues such as Southport RSL (Gold Coast) have attendances of up to 200 people per session. Their Jackpots average out at $5000 which are won quite regularly. They also incorporate 'Big Bucks Bingo' which is linked to dozens of Bingo's throughout the state with a chance of winning up to $100,000. Although this Jackpot amount is rarely won, having remained at that amount for about a year.
Nudgee College Bingo (Brisbane) arranges buses from the Gold Coast (approx 70 – 80kms away) where players can make a day of it and travel to Brisbane to play for good money and the chance at Bingo Jackpots.
These Clubs would have other activities to bring in guests. Would these additional activities be a boost to bringing in bingo players? Perhaps one guest drawn in by the sports and their spouse to bingo?
Because many of the venues offer other club activities you may find spouses taking advantage of these activities whilst the other is playing bingo. For example, you may have wife playing lawn bowls whilst the hubby plays bingo, or the girlfriend playing Bingo whilst the boyfriend is football training. You may also find a partner playing gaming machines whilst the other is playing bingo. It does depend on the venue, and though it does happen it isn't a huge occurrence.
Has hi-tech made its way into Austalian bingo? Are players using hand-held machines or have they been staying with traditional bingo?
PETS and more recently Pet9 have been introduced to bingo players in Australia. PET machines have been available for several years and have made quite an 19impact on the Bingo Industry. Allowing players to play up to 8 sheets per game whilst only having to mark one number off as it is called. No more sheets spread out on the table and frantic dabbing of these sheets.
How active is online bingo in the region?
Online Gambling is illegal for residents in Australia and the government has recently cracked down on overseas sites that offer Bingo and Poker Machines to play online. Sites and Apps that offer Free Bingo with no option for betting are still available.
Do you see a convergence between land-based bingo and online bingo?
It's hard to say, with Australia being the biggest gambling nation in the world (per capita), the government and anti-gambling lobby groups continue to work on the nation's gambling problems. Bingo is classed as gambling in Queensland and no differently treated to Poker Machines with anti-gambling campaigns and assistance available for those with problem gambling.
As a result of the gambling culture in Australia and the risks involved for addicts the prevention of online gambling has been put in place.
Bingo Life Magazine would like to thank Ms. Rieck for sharing her extensive knowledge about Australian bingo with our readership.