Articles
Bingo Goes Candy Crush
Online Bingo Life editor Mark McGuinness caught up with Daniel Kajouie, the Founder, President and CEO of IMPERUS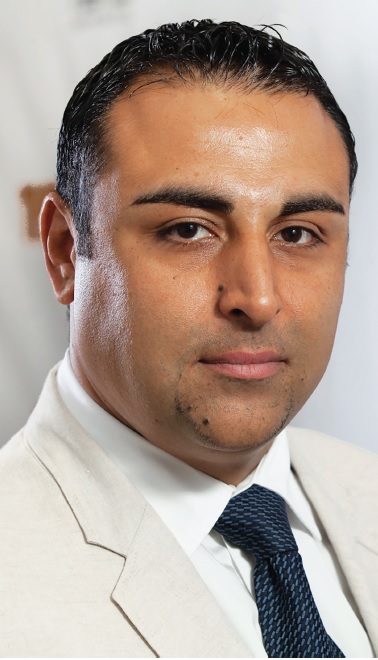 Prior to founding IMPERUS, Daniel was the founder and President of 1Gaming Inc., a privately held company engaged in software development. 1Gaming was the gaming platform that powered MariaBingo.com, a business which was sold to Unibet in 2007 for a record USD$110 million (all cash deal). Daniel is frequently consulted by industry leaders, and publications on the current state and the future of online bingo and gaming. His work has been published by numerous internet gaming publications, and he is a frequent speaker at industry events.
Daniel, can you tell us what Imperus has been doing as a company for the last few months?
We have been very busy with the integration of our new subsidiary, DIWIP. The completion of the acquisition was in late January and since then we have launched a number of new exciting products on mobile platforms including iOS and Android. These include our Slots Club, Socials Slots and Poker, all available on both platforms. We're incredibly proud of the successful launch of these brands and the integration of our social platform. As a result, we've seen incredible results: Diwip's registered users on mobile have exceeded those who have registered on the desktop Facebook app.
Imperus recently announced the Bingo Trip app for mobile. Can you tell us how that deal came about and why?
Bingo Trip is one of our new exciting initiatives. A lot of incredible talent and hard work has gone into Bingo Trip and we're thrilled to share it with our customers. Bingo Trip is a cross between candy crush and Bingo with a unique social experience for our users. It was launched on Facebook in late February and has seen some fantastic results to date, and we intend to bring this highly entertaining game to mobile apps shortly.
You've always been a strong advocate of Bingo, since you created the platform powering Maria Bingo, which was sold to Unibet for $110M. Why is it so important for the Bingo sector to look to social channels like Facebook to grow or transform the Bingo landscape?
Bingo has always been a great pastime and for many, the joy of achieving bingo and being able to yell out "BINGO!" has been equally rewarding as any monetary prize. Social gaming has the ability to really enhance that feeling and plays well to that aspect of the game. Social channels provide a great way for players to play with people they actually know, and the transparency that networks such as Facebook provide are the perfect playground for a game as social in its roots as Bingo.
How important is mobile to the Bingo industry in order to penetrate new markets or customer groups?
It is imperative. More and more of us are today using our smart phones and tablets to access the Internet for every day use. And in my opinion, mobile phones and tablets are where desktop computers were 15 years ago. There continues to be enormous upward trends of time being spent on these devices as their technologies continue to improve. Being mobile is social. Playing games with your friends while you are mobile is the key to creating a positive social experience and this is why we focus on bringing our gaming experiences mobile.
And finally what else can we expect from Imperus for the rest of the year?
We're incredibly excited about 2015 and 2016. Imperus will continue to expand within the Social and Casual gaming sectors. We are working on exciting new products, new initiatives, and new partnerships, and the outlook for our company is very positive. Look out for Bingo Trip on Facebook and the new mobile launch shortly.