Articles
Empowering Amusement Entertainment EAG 2018
What's new' for the 2018 show?
Increasingly, EAG & VAE has been selected as the European launch platform by manufacturers, which means that many exhibitors play their cards close to their chest when it comes to announcing new products to be showcased at the event. New exhibitors for 2018 at this point are ahead of last year, with many exciting new participating companies from the UK and beyond. For 2018, we've re-enforced our marketing efforts to attract new visitors from other sectors seeking incremental revenues. These include holiday parks, cinemas and social enterprises.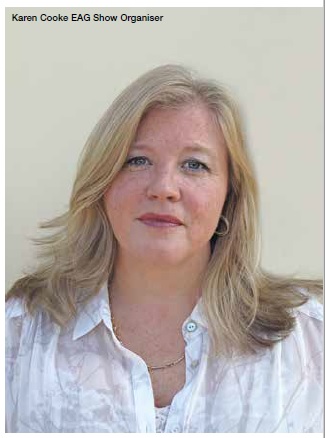 Innovation and Technology is vital for the industry. Are those two factors amongst the primary priorities for the Amusement and Leisure Sector in both the development and production of Games and Machines along with the Organisations that operate them?
The amusements and coin-op sectors have a great track record for adopting new technologies. The show floor will be home to technologies for payment solutions, access control and systems which help us better understand guest preferences.The games on display are becoming increasingly sophisticated as the industry competes with the athome entertainment offering, and VR games are gaining traction. Technology is not, however, an end in itself with some of the industry's most successful evergreen products still relatively low-tech, so manufacturers will also continue to deliver low-tech games that are exciting, imaginative and innovative.Evolution of the EAG Show that has seen the Visitor Attraction Show as a partner that demonstrates how the Amusement industry over the years is adapting  and broadening its scope of the leisure entertainment market.
Ultimately, the show is reflecting what is happening in the leisure sector at large. Barriers are being broken down between vertical markets that were once welldefined; we see, for example, amusement arcades extending into indoor play and indoor play centres adding amusement machines. Similarly, outdoor adventure play facilities are weather-proofing their businesses by adding indoor amusements.
In today's demanding economic climate, amusements and prize vending are also being adopted by retail operations such as supermarkets and garden centres in their quest for incremental income. EAG International is also a popular networking event for the International amusement and leisure entertainment markets. EAG International and VAE has always been strong on networking, be it on a formalised or informal basis. Many industry associations hold their annual gatherings during the show for the convenience of their members. Several exhibiting companies hold their own events and the After Show Networking Event is attended by more than 1,000 show-goers. The Seminar Programme for 2018 will reflect the show's broadening base, with an increased focus on F&B opportunities and the management of business risk and opportunity.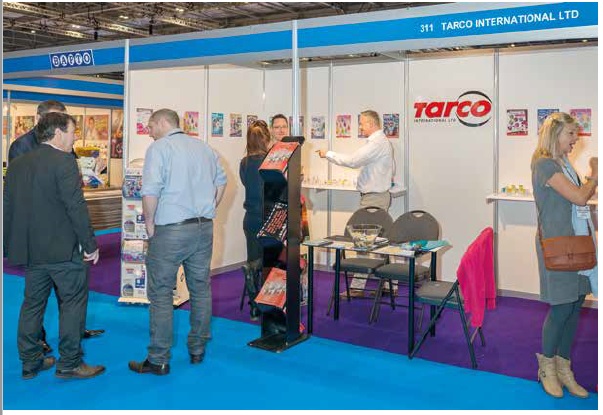 Commercial rights deals between major Amusement Machine Manufacturers and Movie Studios such as Marvel and DC Comics present even more opportunity for a broader appeal of the latest games and amusement machines into related sectors and locations such as Cinema lobbies. Many of the products on show at EAG & VAE feature licensed entertainment brands. This is a reflection of general popular culture and delivers great opportunities to the operator and site owner, allowing them to leverage the promotional spend behind the brand. Licensed merchandise has a higher perceived value and in an environment such as a cinema foyer, may be
From both an exhibitor and visitor standpoint, EAG is attracting more of both from a growing number of countries, what aspects of this increase please you most?
Around 25% of EAG & VAE's visitors come from overseas and from Europe in particular. For these visitors the investment in time and money is higher, so we see it as a positive reflection on the event. The show also attracts exhibitors from as far away as Asia and the USA and we value the commitment they are making; it's pleasing that for them, the show continues to deliver.
How many manufacturers and suppliers can visitors expect to see at the 2018 exhibition?
This is a tricky one to answer because whilst many manufacturers exhibit in their own right, some of the exhibitors are distributors representing a number of manufacturers. It's fair to say that a visitor can expect to see the products of more than 200 manufacturers in total.
How can one book to attend the EAG 2018 Show?
Registration is now open at www.eagexpo.com. The process is very simple, with registrants being emailed a bar code that can be printed or stored on a mobile
device. On arrival at the show, this will be scanned and a badge printed.
Do you provide discounted offers on hotel accommodation for attendees, if so how can one locate that information?
The show has an accommodation partner, Event Express, accessible via the EAG website. Event Express specialises in exhibition accommodation and has
negotiated some excellent room rates. Unlike many booking services, Event Express will hold rooms for individuals without payment, right up to the show.
Competitive advantage can provide a major boost to Bingo Operators what kind of representation of equipment and technology can they expect to see
from attending this year's EAG Show?
Manufacturers of bingo equipment are well represented, showcasing products at the cutting edge of technology, including linked bingo and AWP slot games on tablet technology. EAG is supported by all of the main UK gaming machine producers so operators will be treated to a wide selection of the very latest cat B3 games.