Articles
Everyone loves a winner!
The new National Bingo Game, complete with Jackpot and 'once in a lifetime' prizes is just over a year old and what a year it has been!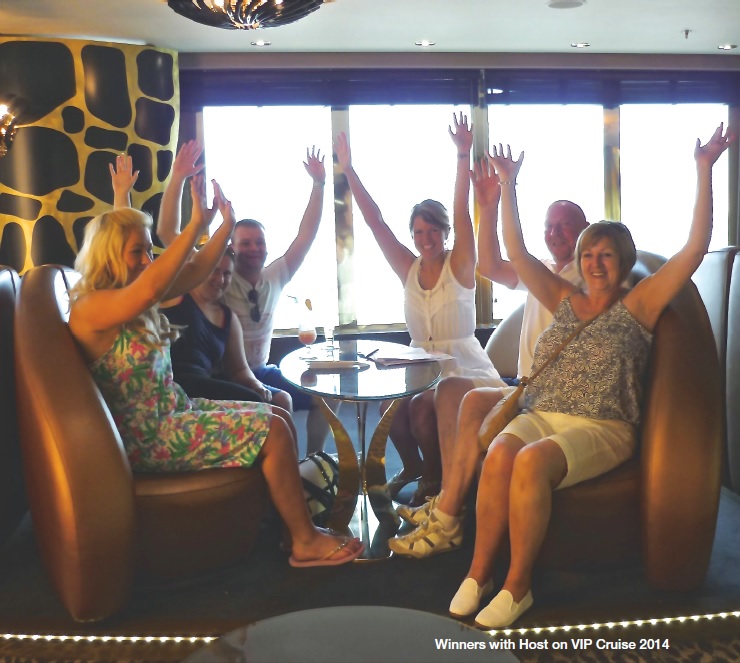 In the past 12 months 22 Lucky jackpot winners have shared over £3.5 million, as well as 728 National Prize winners each taking home a great cash prize. However, some of these lucky winners also got a bonus.
The National Bingo Game has always been about great cash prizes, but the new format also offers players something extra – not just the jackpot but throughout the year chances to participate in truly amazing experiences and it is going down a storm with players.
The NBGA has created VIP bespoke experiences, which players can win. Each experience is bespoke, offering winners a door-to-door, genuinely all-inclusive, VIP experience of a life time, complete with Hosts from the industry to assist winners every step of the way. With winners coming from across the country, from participating operators, the events are also giving those lucky enough to attend – Hosts and Winners - the chance to celebrate bingo and what makes it great: people and community.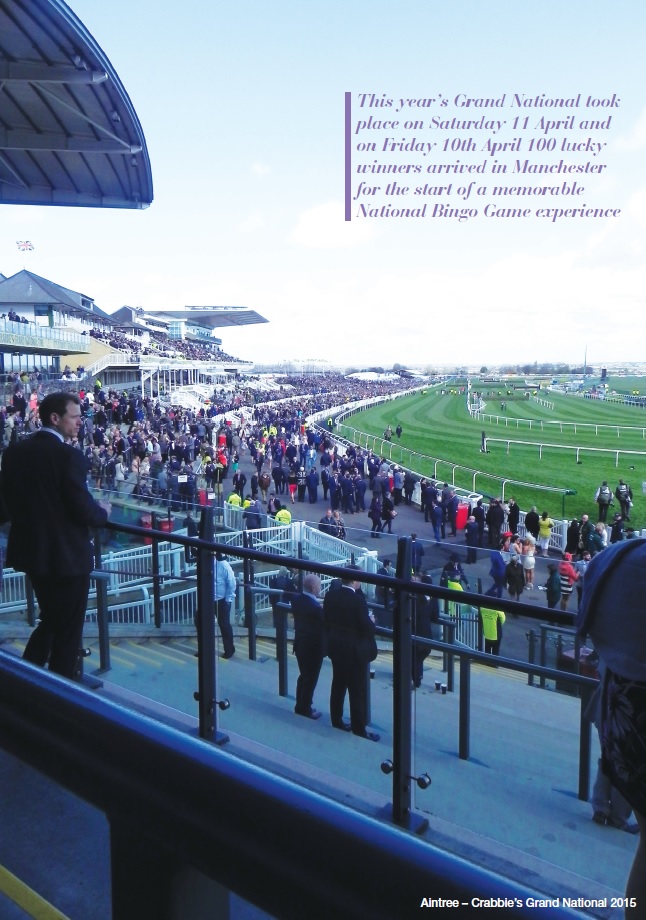 At the launch of the revised game in March 2014, 50VIP cruise holidays for two were offered as prizes. In September that year 120 lucky bingo cruisers flew out to Venice to meet their cruise ship and embark on the trip of a life time, with luxury cabins, private excursions and gala dinners. Taking in Olympia, Ephesus, Istanbul and Dubrovnik it offered winners a wonderful chance to travel and share experiences. Whether winners wanted to tour and relax, or tour and party they were able to make the cruise the experience they wanted, with staff on hand to assist with any issues. The pictures here and on the NBG's Facebook page tell their own story and this year's crop of winners are waiting eagerly for September and the start of their once in a lifetime experience, as the NBG 2015 VIP Cruise sets off.
As 2014 cruise winners were preparing to set sail, clubs participating in the National Bingo Game were preparing to start the National To National promotion, offering 50 lucky winners the opportunity of a VIP Weekend for two to the Grand National 2015. Again, this bespoke prize saw players hosted, escorted and entertained throughout the weekend. The opportunity to participate in one of the premier social events in the calendar proved to be very popular. Whether of lover of horse racing, or hats, players were again excited by the possibility of the experience.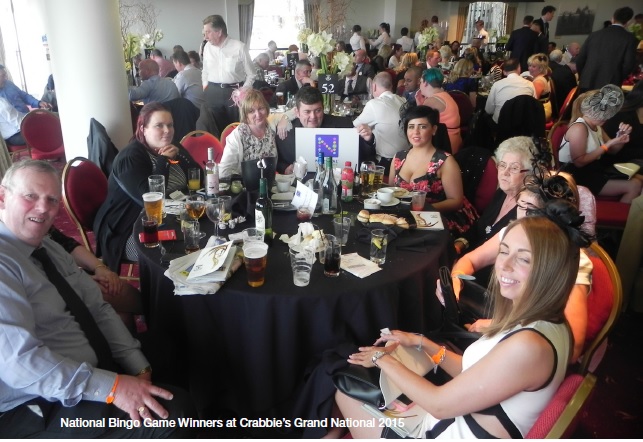 This year's Grand National took place on Saturday 11 April and on Friday 10th 100 lucky winners arrived in Manchester for the start of a memorable National Bingo Game experience. In the days that followed winners, friends and players shared pictures and memorable moments as Facebook will testify.
Miles Baron, Chief Executive of the National Bingo Game Association has been key in bringing these changes to the game and wanting to bring back centre stage the celebration of bingo and bingo players. Withthe 2015 cruise itinerary in place and 100 players eager to set sail, we asked what was next for the National Bingo Game? While remaining tight lipped Miles assures us that there will be no resting on laurels and that details of the next VIP player experiences will be revealed shortly.
For more information on the National Bingo Game, Jackpot Winners and National Prize winners visit
www.nationalbingo.co.uk
. For pictures of the 2014 VIP Cruise and National To National visit the national Bingo Game Facebook page.