Articles
Insight and Innovation to be found at G2E Asia 2018
Bingo Life interview with Josephine Lee Chief Operating Officer Reed Exhibitions, Greater China
What can those representing Bingo operations who may be considering attending G2E Asia 2018 for the first time expect to see from a bingo perspective on the exhibition floor as well as the Conference?
G2E Asia is the region's one-stop destination for forward-thinking and entertainment decision makers and suppliers. Currently, G2E Asia is covering land-based, digital content & technology, lottery and non-gaming sectors on a broader scope where there are segmented zones, targeted networking events as well as dedicated conference sessions for each.
Have you visitor numbers to G2E Asia 2017 and is there any trend developing from a geographical attendee standpoint?
G2E Asia's 2017 edition boasted its strongest numbers ever. The event spanned a record-shattering 28,000 sqm show floor made up of more than 190 exhibiting companies – a nearly 20% increase over 2016. Additionally, G2E Asia welcomed nearly 13,000 visitors from 84 countries and regions – including over 1,500 VIPs, top buyers and decision makers with significant purchasing power. More than half (62%) of the visitors came from outside of Macau. G2E Asia 2018 is already looking strong – and looking to exceed the prior edition.
Have you a G2E Asia App to assist visitors with planning their schedule for attending conferences and locating booths on the exhibition floor?
The G2E Asia Mobile App is a great tool that streamlines the on-site experience and facilitates business meetings, including support for:
• Networking – Enable messages and meeting requests functions to facilitate networking opportunities for buyers and exhibitors.
• Discovering Exhibitors – Browse the exhibitor directory any way you choose: sort by alphabetical order, exhibitor type and country. Add desired exhibitors or products to favorite list, take notes, and mark them on the floor plan.
• Exploring an Interactive Floor Plan – A smart map to guide visitors to any stand they desire to visit. See 2018the show layout, find route, and save your navigation route before the show.
• Learning about New Products – Visitors scan the QR code of their interested exhibitors or new products with G2E Asia Mobile App, with an added option to place their "Like" or "Favourite". The "Like" reflected the "New Product Hot Hits" with live rankings right on the show floor. Hot Hit boards were installed in convenient locations around the halls to display the top ten products that were scanned the most by visitors through the show's mobile app. The exciting visuals and product highlights generated additional buzz across the show floor. 
Networking is also an important factor when considering attending exhibitions, can you provide our readership with details of the evening entertainment and events?
In G2E Asia 2017, we had a variety of activities for the visitors to enjoy a memorable experience at the event, including networking cocktails, Presidents' Reception, Asia lottery forum, Gaming Regulatory Briefing and Networking Luncheon, Future Technology Leaders – Get Together, and more! G2E Asia 2018 will also have lots of entertainment and networking events throughout the show. Stay tuned for announcements by visiting www.G2EAsia.com.
What's new for G2E Asia 2018?
New additions to 2018 show include:
The new Digital Content & Technology at G2E Asia will be the centre of Asia's gaming technology community for bingo, casino, lottery, mobile and social gaming. It offers networking and learning opportunities for Gaming elites to establish new contacts and to discover innovative ideas and insights into the latest industry regulatory developments.
The Asia Lottery Expo & Forum offers a unique and unrivalled opportunity for professionals of all tiers to meet the who's who of Asia-Pacific's fast-growing lottery industry. The expo and forums combine to deliver a business, learning and networking platform exclusively designed for lottery professionals, including operators, government and regulatory representatives, industry executives and experts.
Additional return highlights will also include the Parts and Components Pavilion, Asia's first and only trade platform dedicated to the showcase of parts and components of the electronic gaming machine manufacturing industry, and Integrated Resorts Experience, the region's first-ever event to centralise sourcing of new IR products, technologies and services that drive revenue and value from non-gaming sources.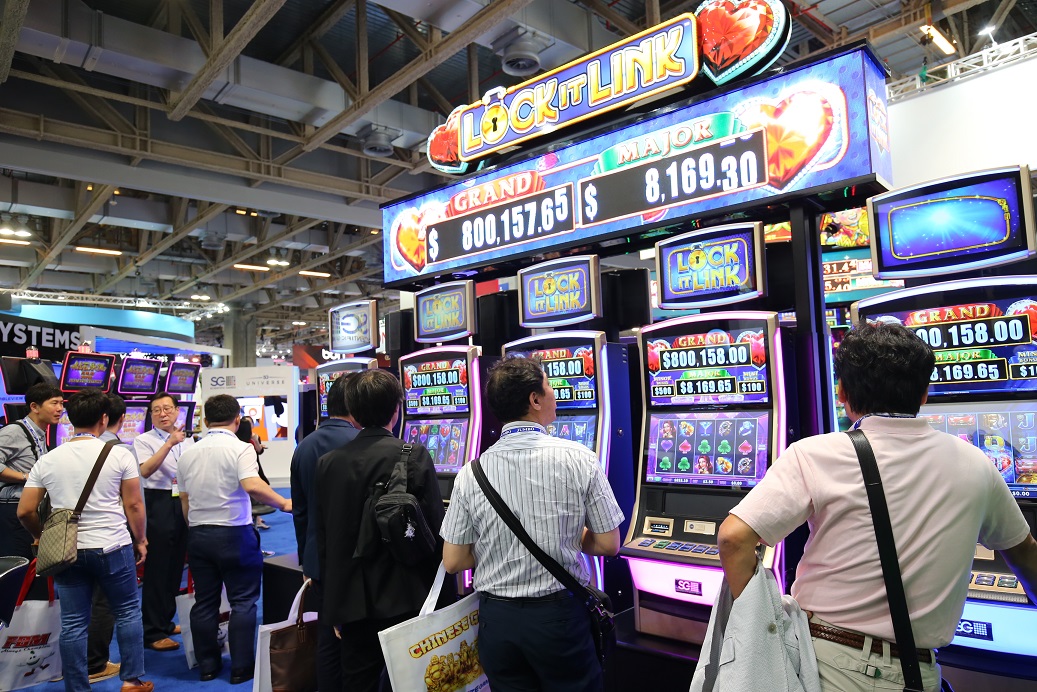 Is there going to be more exhibition floor space being made available for this year's exhibition?
The 2018 show will fill Halls A, B & C of the Venetian Macao. Our operations team will design a more functional floor plan to better utilise the show floor to maximise yet to give visitors a smooth visiting experience. We are anticipating 30% growth in exhibitors in 2018.
For companies considering exhibiting is there still time to organise a booth?
G2E Asia is at 95% booked up. We are welcoming new exhibitors especially on new segments. If exhibitors are interested to participate in G2E Asia 2018, please contact Vera Ng on Vera.Ng@reedexpo.com.hk for exhibit detail.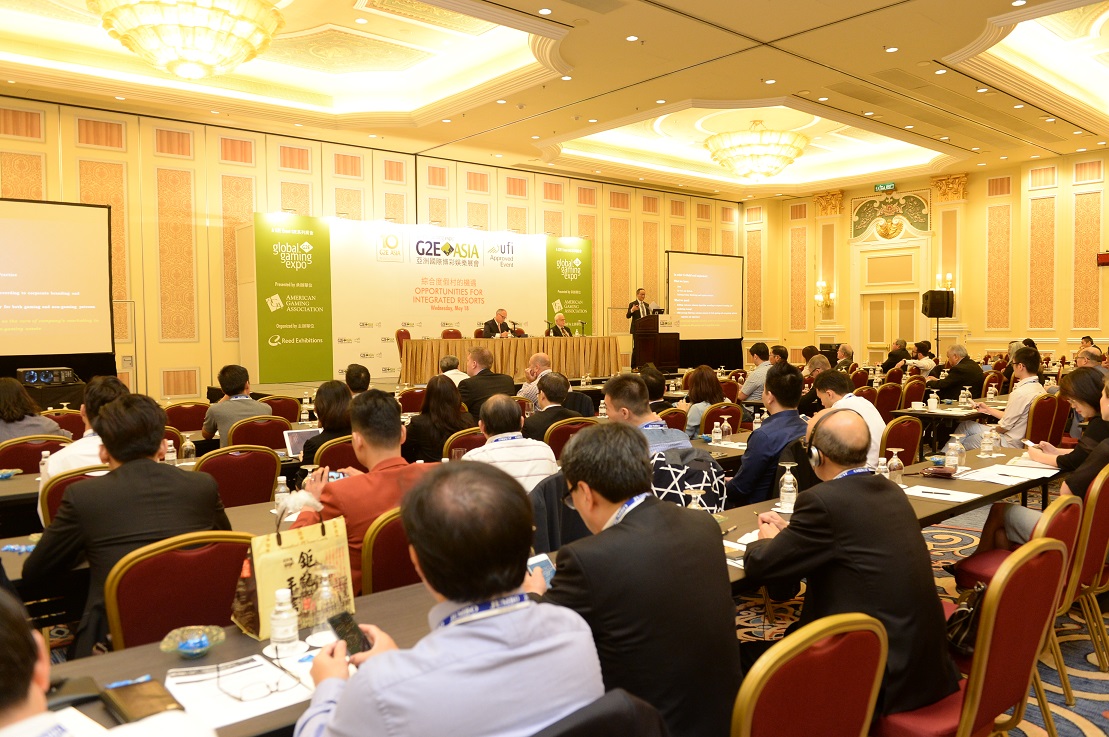 What's new for the 2018 Conference agenda and how can readers find out more about this year's show and conference programme?
Operators shared their needs and interests in G2E Asia conference, and we listened! The program will address: gaming innovation, integrated resort technologies and solutions and "the future" of our industry's needs. G2E Asia 2018 conference's daily themes over the three days will be:
• The Future of Gaming
• The Future of Integrated Resorts
• The Future of Digital Content & Technology
Stay tuned for the offical program and keynote speaker announcements! Visit www.G2EAsia.com frequently for updates.
Is there anything else you would like to add?
Mark the dates for attending G2E Asia 2018 on May 15-17 at the Venetian Macao.
About:  Josephine Lee, Chief Operating Officer of Reed Exhibitions Greater China, was born in Hong Kong and has been working in the exhibition industry for 20 years. Since joining Reed in 1998, she has distinguished herself by winning four major awards - the Export Division President Award (2000); the Reed Chairman's Award (2001 & 2009) and the Reed China President's Award (2005).
Her dynamic leadership has also seen her spearhead the restructuring of the Export Division in Australia; develop outbound business in Asia and establish Reed offices in Beijing, Shanghai and Shenzhen (in 2002, 2003 and 2012 respectively). Today, in addition to Sales and Marketing responsibilities, she will oversee Reed Greater China's entire portfolio of events, as well as the Operations Team.