Articles
The New National Bingo Game
The National Bingo Game has been a long standing favourite amongst bingo players and throughout its thirty year plus history, and has always offered players great prizes and life-changing cash wins. During this time it has seen a number of changes to the game format, helping to keep it fresh and appealing.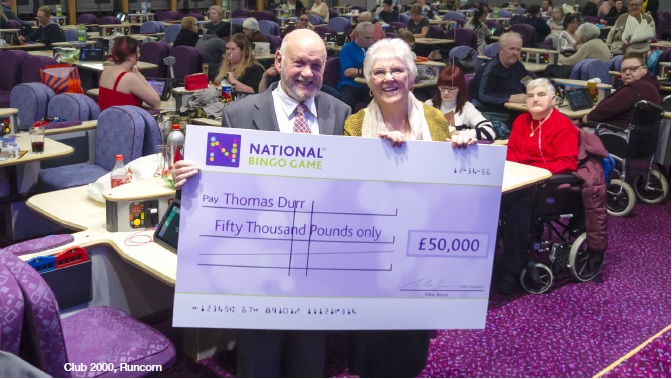 The last upgrade to the game format took place on 30th April last year and saw the game offering more prizes, with claims becoming instant for the first time ever: these changes have proved popular with operators and players alike.
 In the first year of new format game there have been…
 • Over 20,654 jackpot winners:
 97 £50,000 winners
 2,000 £1,000 winners and
 18,500 £100 winners.
 • Over £ 8.7m in jackpot prizes alone won
 • Over £17.4m in house prizes won
 • Over £28.8m in total prize money won
 • Over 122.5m tickets sold.
 Many of the winning clubs have held parties for all their customers to celebrate the clubs success, with lots of lucky winners booking holidays   and treating their friends and family: there has also been the purchase of a new camper van and a donkey!
 The success of the new game once again makes the National Bingo Game the most played bingo game in Great Britain:
 • The most players
 • The most participating venues
 You can see a full list of all the £50,000 jackpot winning clubs on the National Bingo Game website (www.nationalbingo.co.uk): to date   Stockton is the luckiest town, having had four £50,000 jackpot win.
 Originally Published Summer 2019 edition Bingo Life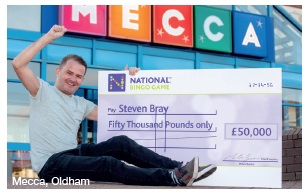 Originally Published Summer 2019 Bingo Life