Articles
The rise, fall, and rise again of X2 Computing
A lot has happened in the last 12 months with X2 Computing, could you tell us more about the company and where Captec fits into this story?
The last 12 months had seen some challenges for X2 computing as they went into liquidation having overstretched finances following significant growth. In part this rise was the result of some major successes in the bingo market which resulted in the supply of over 35,000 tablets into the gaming industry worldwide.  A liquidation is never easy, there is always pain involved for all stakeholders, employees, customers and suppliers.
Captec acquired X2 Computing in Dec 2013 as it aligns with our ambitions to expand our existing mobile computing product portfolio. We were also able to utilise the significant stability, financial and operational capabilities that Captec possesses to overcome the key challenges faced by X2. It was a challenge to bring X2 together, but we are past the difficult stage, and are looking to the future to expand the legacy X2 business core of Gaming, particularly bingo. Our attendance G2E is a testament of our commitment to this industry, and an initiative to immerse ourselves in learning more about the market and re-engage in dialogue with the all important customers.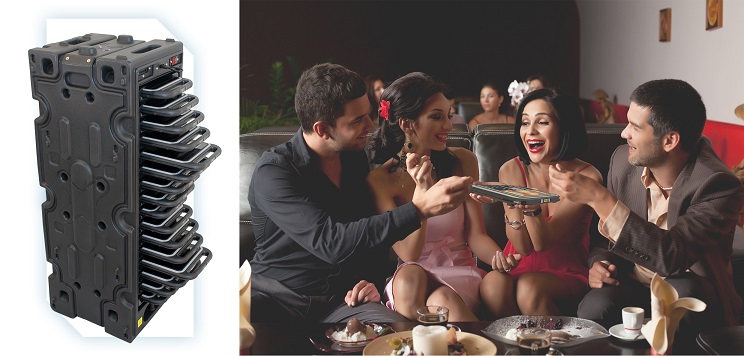 What is Captec's background in Computing?
Captec was founded in 1985, and we have been designing, manufacturing and supplying specialist computers ever since the early origins of the PC.  The acquisition of X2 Computing represents a rapidly expanding mobile computing division of the company and the start of the business's journey into exciting markets such as gaming and retail.
For those of our readers attending G2E, where can we find you and what should we expect to see?
We are on Stand N1821, exhibiting as our X2 Computing division. As well as Gaming tablets such as the X220, we will also have computers to suit other aspects of gaming, such as tablets for automation and mobile payment, and embedded systems to power gaming machines. We will also be able to discuss embedded servers for video capture and analytics, which are well suited to the casino environment.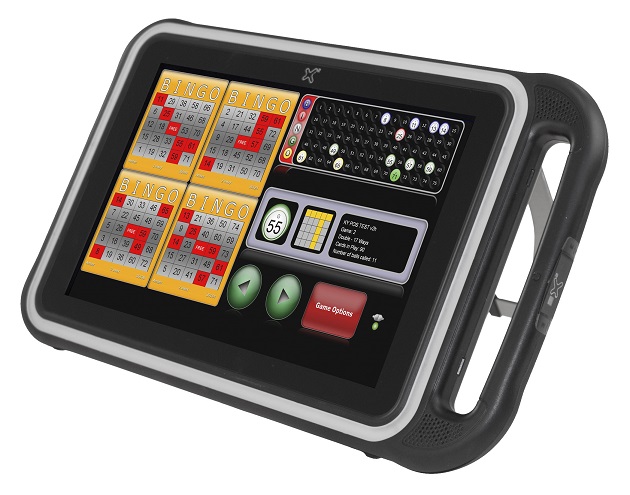 What are the benefits that bingo operators gain from partnering with Captec?
With the combination of Captec's extensive cross sector industry expertise and X2 Computing's proven track record of supplying gaming tablets to the bingo industry, we have a unique insight into what makes the right partner for  gaming tablets.
We understand that as well as a tablet and charging station specialised for the bingo industry, the through life support and service is just as crucial when large numbers of tablets are deployed into bingo halls on an international scale.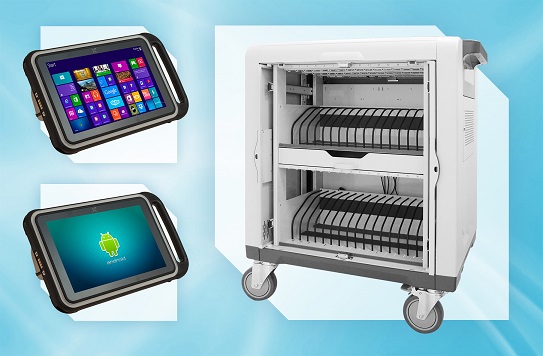 What are the challenges of keeping a Bingo Hall full of tablets operating?
Operators face a number of headaches when it comes to keeping their estate of tablets fully charged and ready for use, and being able to create charging locations that are not only secure and safe, but avoid the hassle of multiple individual cables and power outlets. In a large venue, having to connect hundreds of tablets, to hundreds of power outlets, via hundreds of cables, is a daily headache and very inefficient. This is an extreme example, but not an un-representative one, and I am sure you can
imagine that even a handful of tablets bring with them a range of logistical challenges.
So how do you combat this problem?
We have developed a specialised gaming tablet that not only has a battery life of up to 10 hours, but can also be quickly and easily docked to charge, up to twenty at a time, in specially developed Tablet Charging Stations. Devices can be stowed in one consistent place at the end of usage, quickly and reliably, without the hassle of cables that can easily break.
As the popularity of tablet-based Bingo has grown, our customers have requested that this solution be scalable, while keeping the providing a great user experience, only to have enjoyment turn to disappointment when the devices start to fail. Captec's goal is to 'keep your applications running, anywhere' and this is no different when it comes to gaming tablets. We aim to deliver this in two ways.
Firstly, our 1st generation X210 through our current X220 tablets have a semi-rugged design. This is to better cope with rough handling that consumer models cannot sustain, without extraneous features that would add unnecessary expense and make them heavy and unwieldy for the user.
Secondly, reliable servicing and support can minimise the amount of time that tablets are out of service. There are three dedicated Worldwide Captec Service Centres, including one in North America, with a combined capacity to process over 100 tablets each day. Fully trained technicians can clean and fully inspect each tablet inside and out, and have it shipped back to the customer within 3 working days. There are also a range of service level agreements that can be put in place, including options such as buffer stock and pre-agreed turnaround times, to ensure downtime can be fully mitigated.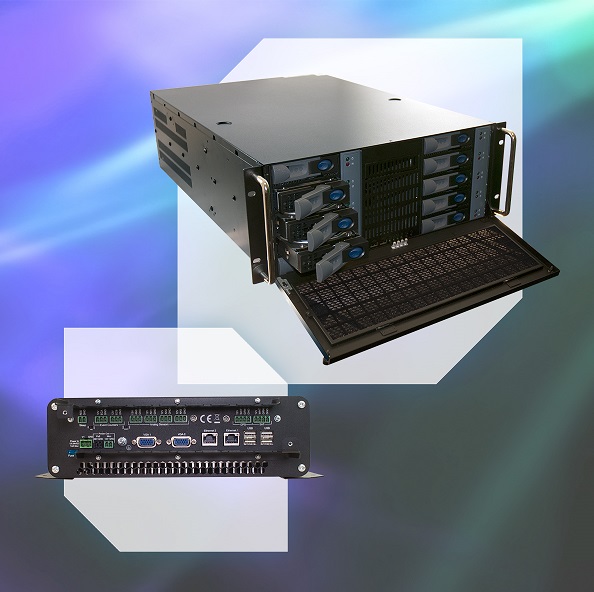 What other developments do you have lined up in the near future?
Currently we are in the process of developing two versions of a next generation gaming tablet that will add further value to the Bingo industry. The X230 will come in both an ARM/Android incarnation, and a Bay Trail one that supports Windows. Like the X220, it will feature an integrated handle and stand, and is designed for cable-less charging with the Tablet Charging Station.
Building upon the X220's technical capabilities, the new model promises improved battery life in a slimmer and lighter form allowing for even easier handling. However, the real potential for added value is in the provision of either an Android operating platform or a Windows one allied with greater graphic and overall performance. Whichever is deployed, it greatly expands the potential and versatility of the software that uses it.
Also in development are generic Charging Stations that add a different dimension to our existing ones. They are designed for the needs of venues that have an estate of mixed tablet models, for example tablets for gaming, gaming automation, and mobile POS. These will give operators one unified place for group charging, that can be secured against theft and easily re-located due to its integrated wheels.
What other areas of computing does X2 bring to gaming from the Captec side?
We bring a great deal of know-how and product realisation capabilities to embedded computers.  This applies to both gaming machine automation as well as higher end embedded servers for video capture, analytics and gaming back-office.  Fundamentally, these are the computing platforms that allow people to "Carry on Gaming".
What benefits can Captec's embedded computers give Gaming?
Our core business is to design computers for mission, safety or business critical applications, so we know a thing or two about engineering reliability. Downtime results in cost implications and loss of revenue, while damaging a brand and frustrating user experience, so Captec computers are engineered to keep on running, at an appropriate price point. In the simplest terms, if a gaming machine is out of service, it switches from generating revenue to becoming a drain on resources. Captec ensures that this is kept to a minimum.
Secondly, we know how to manage technology change and obsolescence.  I.T. building blocks constantly change, so to have a gaming computer platform that is stable and available for 5-7 years, or even longer, makes the technology easy to manage and service, at a much lower operating cost.
Thirdly, we have a very well established and managed supply chain in Asia, where most computer parts are now made. We can leverage cost advantages of the region with economies of scale whilst still ensuring quality.
Fourthly, we provide design services and engineer bespoke solutions.  We are flexible in catering to different needs and budgets and in an industry like gaming where products have to stand out from the crowd, this service can make the difference between success and failure.
Finally, we comprehensively support our products, both in terms of technical support as well as through life management with service, repairs, and spares logistics. This goes hand-in-hand with reliability to maximise the operational efficiency of technology.
What about your Embedded Servers?  How do they fit into Gaming?
Gaming is very technology centric.  Not only do gaming machines and devices rely on computers, but so does the whole business of gaming and a good example of this is in video capture and analytics. There is probably more video surveillance and analytics per square foot of a gaming floor than anywhere else, which creates a requirement for powerful servers to capture and store the video, as well as host powerful video analytics software.
What is important with the servers is that the higher the performance, the more demanding the technical challenges - thermal management in particular - meaning that the reliability and engineering of these is even more important.  However, exceeding even this concern is the stability of the software platform.  Windows is an Operating System that is frequently upgraded, giving commercial servers limited Operating System longevity.  Our embedded computers and servers use Microsoft Embedded variants, meaning that we can supply legacy Systems for much longer.  Most of our customers have huge investments in software, so changes can be highly disruptive leading to significant re-testing, re-validating and in many cases re-coding.