Articles
Scheduling systems
Mike, can you tell us a bit about what Shopworks is and why our readers need to know about it ?
The Shopworks rostering and scheduling system is a cloud based software product, which has led to huge wage savings for major UK leisure operators. It's designed to make the whole process of sorting out week to week staffing levels easier for operators and staff alike. It started in the betting shop industry, but we've found it fits really well into any staff intensive, shift-work based leisure industry – Shopworks is used by the biggest casino operator in the UK, Grosvenor Casinos, and is in all 56 of their Casinos – it is also  in a number of bingo clubs for other operators and going into more as we speak.
So what are the key benefits to an operator?
From the operational side, it's all about budgeting, convenience and cost saving. Setting a rota is made as simple as possible with a drag and drop system, and of course you can cut and paste swathes of the previous rota. The key is that as you are putting the rota together, the system calculates cost as you go along, and senior management can stipulate a maximum total weekly budget – and the system won't accept a total higher than that (although it's all configurable of course). 
From the convenience side, the system helps to make sure the right skills and experience mix in each department, tracks holiday entitlement, and ties in at both ends, so takes care of the timekeeping and payroll integration.
Generally we recommend a fingerprint scanner to track staff in and out times – and of course this ties into the rota to make sure pay packets are correct. We also link at the other end to any payroll system, some through direct integration, others through a file export,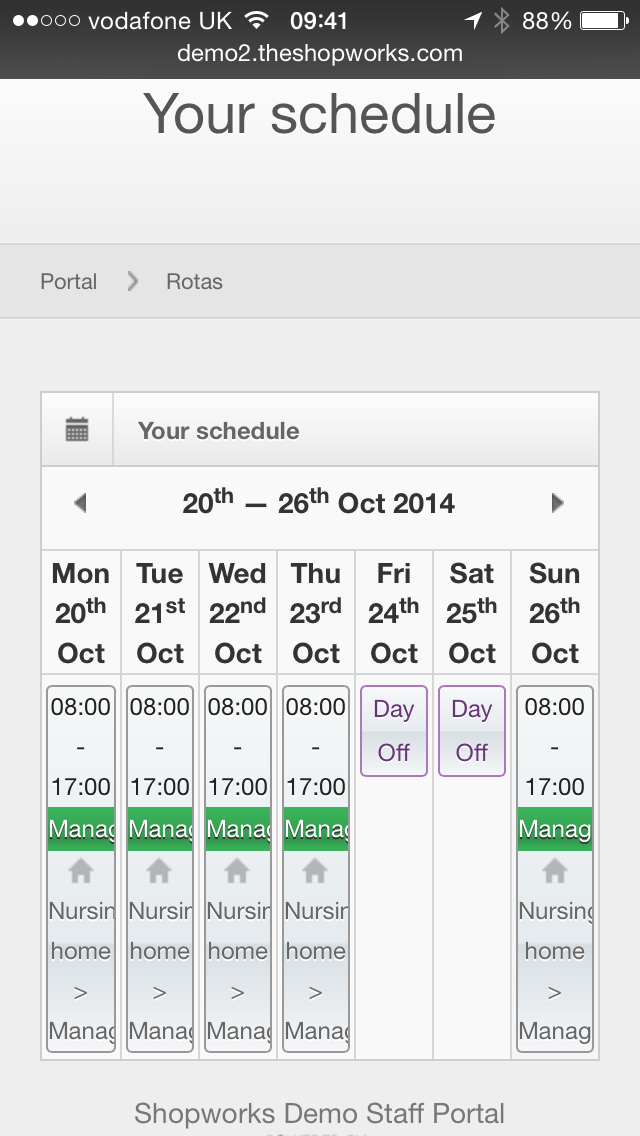 so it's as easy as it possibly can be to run the whole process.
The cost saving comes partly from senior management having a much better handle on avoiding wasted hours, and partly from elimination of payroll errors. On average our customers tell us that they have saved around 7% of total payroll due to the introduction of the system – that's a serious saving.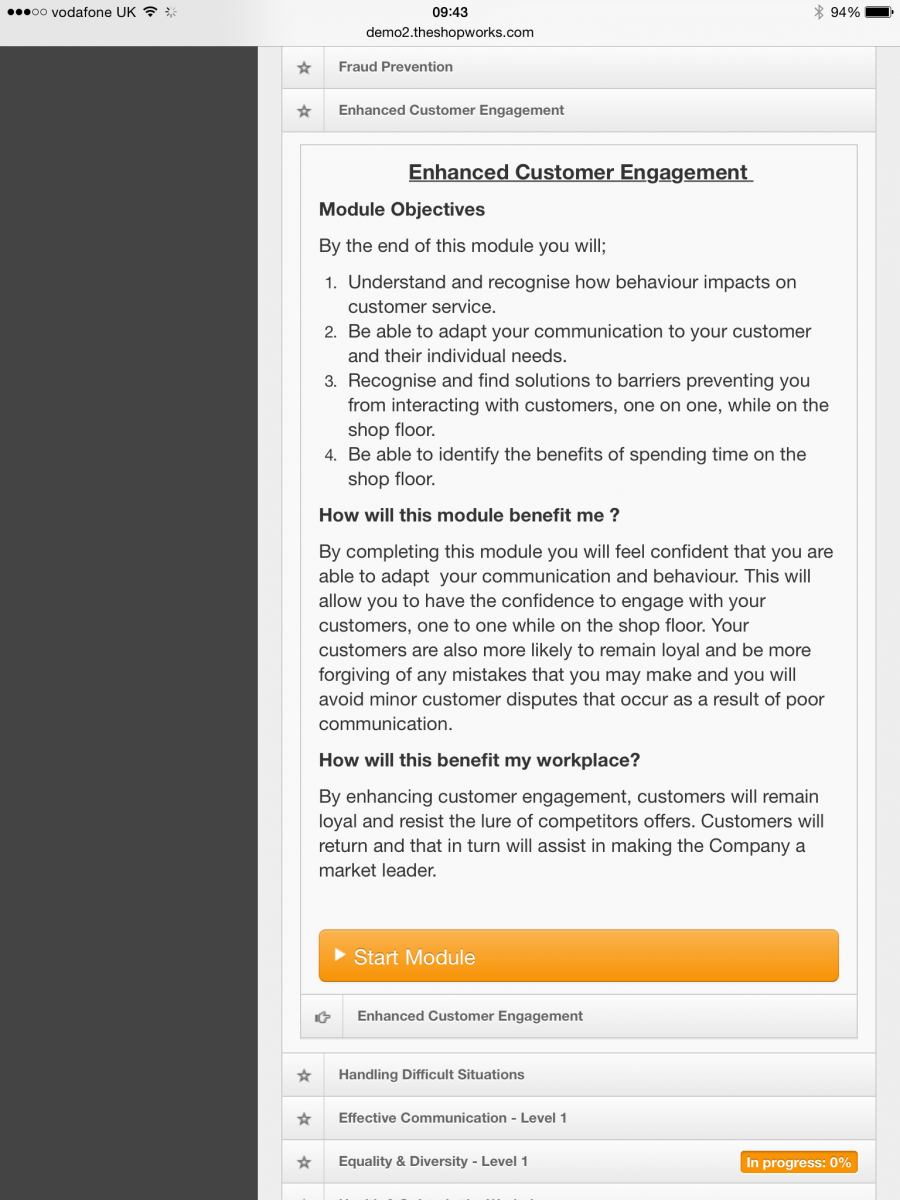 And you mentioned it makes life easier for staff ?
Absolutely, this is the fun part! As the system is cloud based, each employee has their own username and password to get into the system and access their own rota. Most staff members have smartphones, or at least some internet access, so they can check their rotas online.  However, it goes much, much further than that – they can track their paid hours, request holiday or days off, and generally see a whole bunch of things that were always opaque in the past.
The other beauty of the system is the flexibility it offers. It can be – and is by all of our customers – tied to a text alert system, so if there's a change in rosters, or the manager needs some sick time covering, they can just set up a text to all affected staff.  Can you imagine how much easier that would be – one of your team members signs off sick for a week, and you just text out the shifts to all trained personnel, who sign up online for the shifts?  It takes a huge amount of work out of the equation, and takes care of all the record keeping.
Staff can check their own hours, and of course will soon make a noise if they feel there have been some missed – the key being that what they see on the system is what they're set to get paid, so they act as a critical part of the payroll checking.
This sounds like something that everybody should be doing in the internet age …
Well, we do have competitors , although not all have the experience in UK gaming we do, but what I believe sets us apart is our business model. We don't charge anything up front – we don't need to, it's all software based.  We never charge until the system is in and working, and have no problem offering a free trial to operators. Because we are so confident in our product, we offer rolling short term (30 day) contracts. Our competitors tend to quote large numbers for setup fees, which just aren't necessary. This creates a culture at Shopworks which requires us to keep delivering as we may only be 30 days away from losing a customer and we would like to think that shows when comparing to a company that may have taken 80% of its revenue before the system is even live.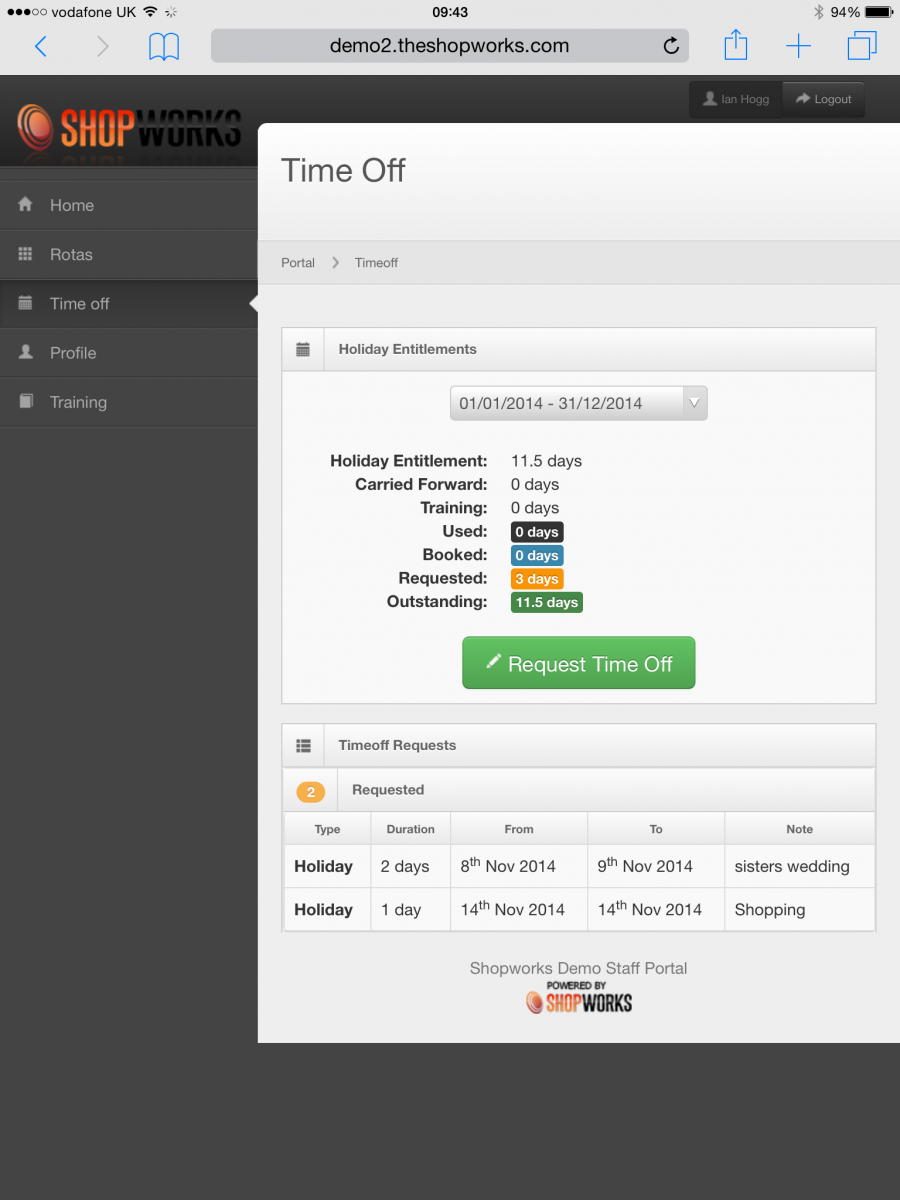 Any other goodies ?
Well, one thing we're really proud of is the training module. In any industry, especially a gambling related one, there are a lot of bits and pieces to train the staff with – problem gambling, money laundering and so on, up to the softer skills such as dealing with difficult people – quite a key one in bingo !
The system can be configured to hold these modules so staff can work through them at their own pace and they can access their personal training programme via their phone, tablet or PC and test their knowledge. We adapt it depending on the industry in question – the package for casinos is subtly different to that for bingo. The key is that all the data is held in the cloud, so the operator has a perfect record of all training that's been delivered, which stands up in case of a problem.
And what about security of data ?
We have this very well covered, as you might imagine. We have penetration tests from a third party on a regular basis, and frankly if we can get our system approved by Rank Group, that's a gold standard, they don't link to just any system out there.
There's absolutely no doubt that every employer will be using a cloud based system within the next few years, and we feel ours is a cost effective way to get involved. With no upfront fees and a reasonable weekly charge per site (based on our estimate of a quarter of the wage costs each site saves) it's not an expensive way to streamline the whole process, in fact the savings you can expect to make will ensure you are always ahead on the deal.
If you'd like to hear more about Shopworks, drop mike@theshopworks.com an email for information and a demonstration