Articles
Bingo Love Variety!
The Bingo Association has a long established and award winning track record of supporting charitable causes and has previously worked with Guide Dogs for the Blind, Macmillan Cancer Care, Breakthrough Breast Cancer and The Alzheimer's Society, with members' staff and customers helping to raise millions of pounds.
The Association generally works with an agreed national charity for a couple of years, before then canvassing members for their views on potential beneficiaries of the industry's support. As club bingo is community based, highly sociable and has a customer base that is approximately seventy percent female, it important that any cause strike a chord with the core audience of potential supporters and works both nationally and regionally.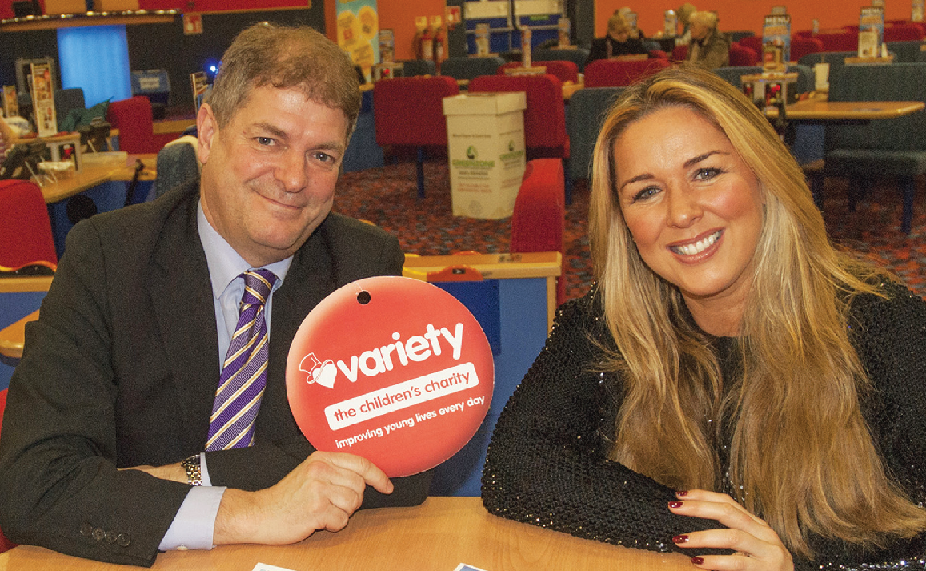 Last year the Association announced its decision to support Variety The Children's Charity and has quietly been preparing and putting in place plans for fundraising activity with Association Members, which include Gala, Mecca, Castle, Carlton, Majestic, Cosmo and Shipley's. The Bingo Association and its Members have committed to raising £250,000 each year, for two years, following which the relationship will be reviewed.
Bingo Association Chief Executive, Miles Baron said, "We are proud to support Variety and the fantastic and important work they do and enable, and I know with our Members' help we can make a real difference. The land-based industry regularly comes together to support a national charity, but while we are used to uniting for a great cause, this will be our first year uniting for Variety, which is genuinely exciting.
Television personality Claire Sweeney is a huge supporter of the Charity. I met with Claire in early January, at the Gala Bingo Club in Wavertree Liverpool, to talk about the work of Variety and the Association's plans for the year ahead. It is going to great partnership, which I am sure will raise lots of funds for Variety."
Plans are already underway with many clubs starting local fundraising activities this month. The main national activity will take place during National Bingo Week, 30 August – 6 September 2015, with details to be announced in April.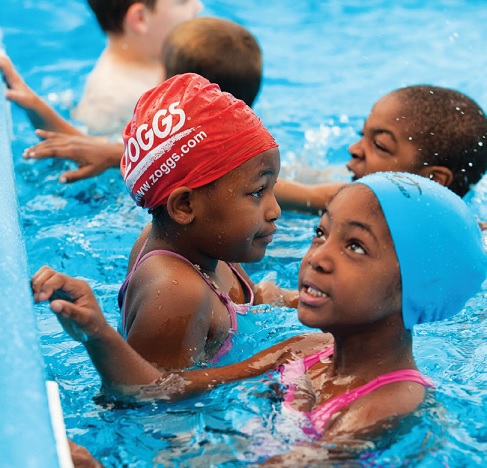 Variety, which may be better known to some as The Variety Club, was started in October 1927 in Pittsburgh, Pennsylvania by eleven close friends. They chose the name 'Variety' because they all came from different areas of show business, with no objective other than fellowship. However, a year later on Christmas Eve 1928, a month old abandoned baby girls was found at the Sheridan Square Theatre when it was about to close up, with a note that read:
"Please take care of my baby. Her name is Catherine. I can no longer take care of her. I have eight others. I have always heard of the generosity of people in show business and I pray to God that you will look after her.
It was signed "A heartbroken mother."
All efforts were made to find the mother but she could not be located. The Variety Club members took the decision to oversee the baby's upbringing and education. Mirroring that and where she was found, they named her Catherine Variety Sheridan. The story was picked up by newspapers all across America. Others in show business volunteered their help and they too wanted to join a 'Club' that had done such a wonderful thing. Clothes and toys flooded in for baby Catherine; far too many for one small child. So Variety Club found needy children they could give them to.
From that unexpected beginning has grown one of the greatest children's charities, helping sick, disabled and disadvantaged children in many countries around the world. Variety was started in the UK in 1949 with a dinner at The Savoy attended by film moguls, agents and celebrities, all eager to freely donate their time and talent to help raise funds for children. Today Variety is a leading charity dedicated to improving the lives of children and young people throughout the UK.
Variety The Children's Charity have been providing Sunshine Coaches since 1962 and it is perhaps the best-known aspect of their work. Coaches, many of which are specially adapted for wheelchair users, are presented to schools that cater for disabled or disadvantaged children, allowing them to participate in activities which include education, recreation and sports. The coaches have enabled generations of children to explore new places and activities, and expand their personal development.
Variety at Work offers outings, special events and special treats to children. This includes trips to theme parks, shows, museums, zoos, the seaside and many more life enhancing experiences which most of these children would not get without Variety. It gives children amazing experiences and believes all children should have the opportunity to live the best life possible.
Variety also fund specially adapted manual, electric and sports wheelchairs, which can make a huge difference. For a growing child, a comfortable wheelchair that fits their body and lifestyle can transform their life. Most children face long waiting lists for even the most basic wheelchair if they apply through the National Health Service. Variety works with families and their medical teams to ensure that the right equipment goes where it will make the greatest difference.