Articles
Gala gets Gold
Gala Bingo awarded prestigious Investor in People Gold Standard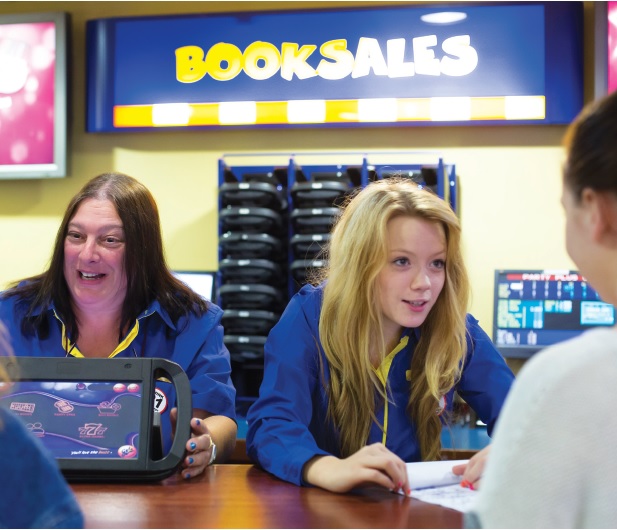 Gala Bingo, the UK's largest bingo operator, is delighted to announce it has been awarded the Investor in People Gold Standard. This demonstrates that Gala Bingo employees understand the role they play within the organisation, and that they are supported and developed to deliver the very best experience to their customers every time they visit.

Gala Bingo is the first bingo company to achieve this award. They join an exclusive group of UK employers able to use and proudly display the sought after Investor in People Gold Standard Award. Achieving Gold Standard demonstrates a true commitment to employees and shows a solid foundation of good practice which remains challenging and aspirational for many organisations.
Awarded to well-run organisations, which demonstrate good management practice with a high emphasis on best practice people management and development, it is something Gala Bingo is extremely proud of.
Mary Waldron, HR Director for Gala Bingo, said:"Our whole business strategy is predicated on the delivery of a great customer experience which in turn leads to growth in visits and recommendations to family and friends. We at Gala Bingo, recognise that we can only deliver this through Gala Great – a flexible and multi-skilled team that can connect with our customers on every visit they make. We are therefore absolutely thrilled to have achieved the Gold Standard. It is a fantastic achievement for our colleagues and our business alike".
Lisa Toohey, IIP said:"Gala Bingo really is a great example of how getting the people practices and processes right in a business can achieve great performance results, which is what the Investors in People Standard is all about. Gala develops and empowers its employees to deliver the best possible service for its customers and creates a real team spirit to provide a fun and friendly atmosphere in all clubs. As well as being a successful business, it is also mindful of its social responsibilities and goes above and beyond to integrate into the local community. Congratulations on achieving the Investors in people Gold Standard, the highest level, it is well deserved".